How To Use YouVersion Events
Our first Wednesday Evening Adult Discipleship Event is live! This is a brief post to help you find it and check it out.
1. If you haven't already, you can download the YouVersion Bible App. It is available on Apple and Android platforms. You can find the app here if you can't find it in your app store. It is also available on your computer if you wish to use that. If you already have the app, make sure your YouVersion Bible app is updated. Once it is installed on your phone and updated, move on to the following steps.
2. Open the app and go to your home page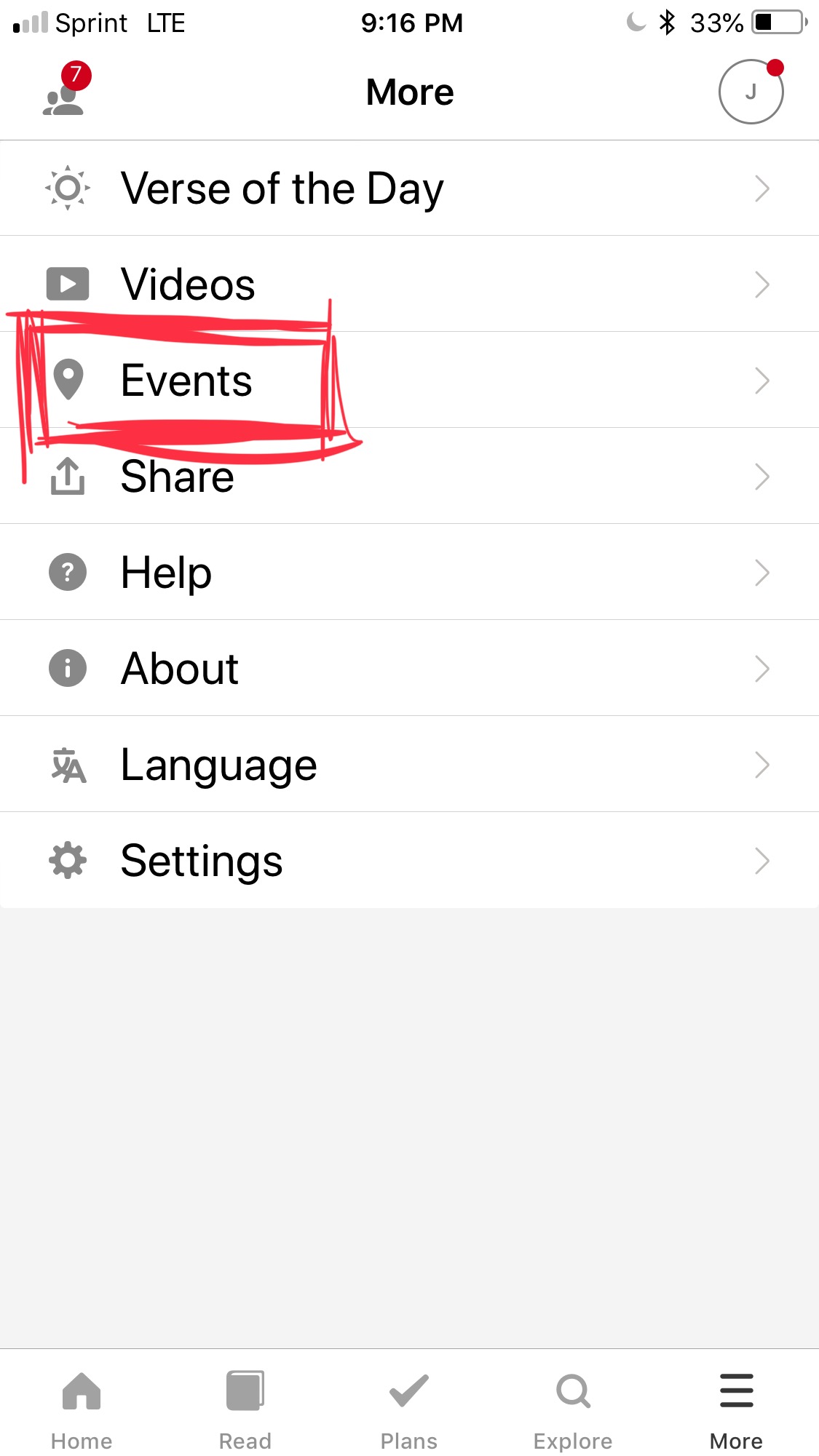 4. Click on "Arbor Drive Community Church"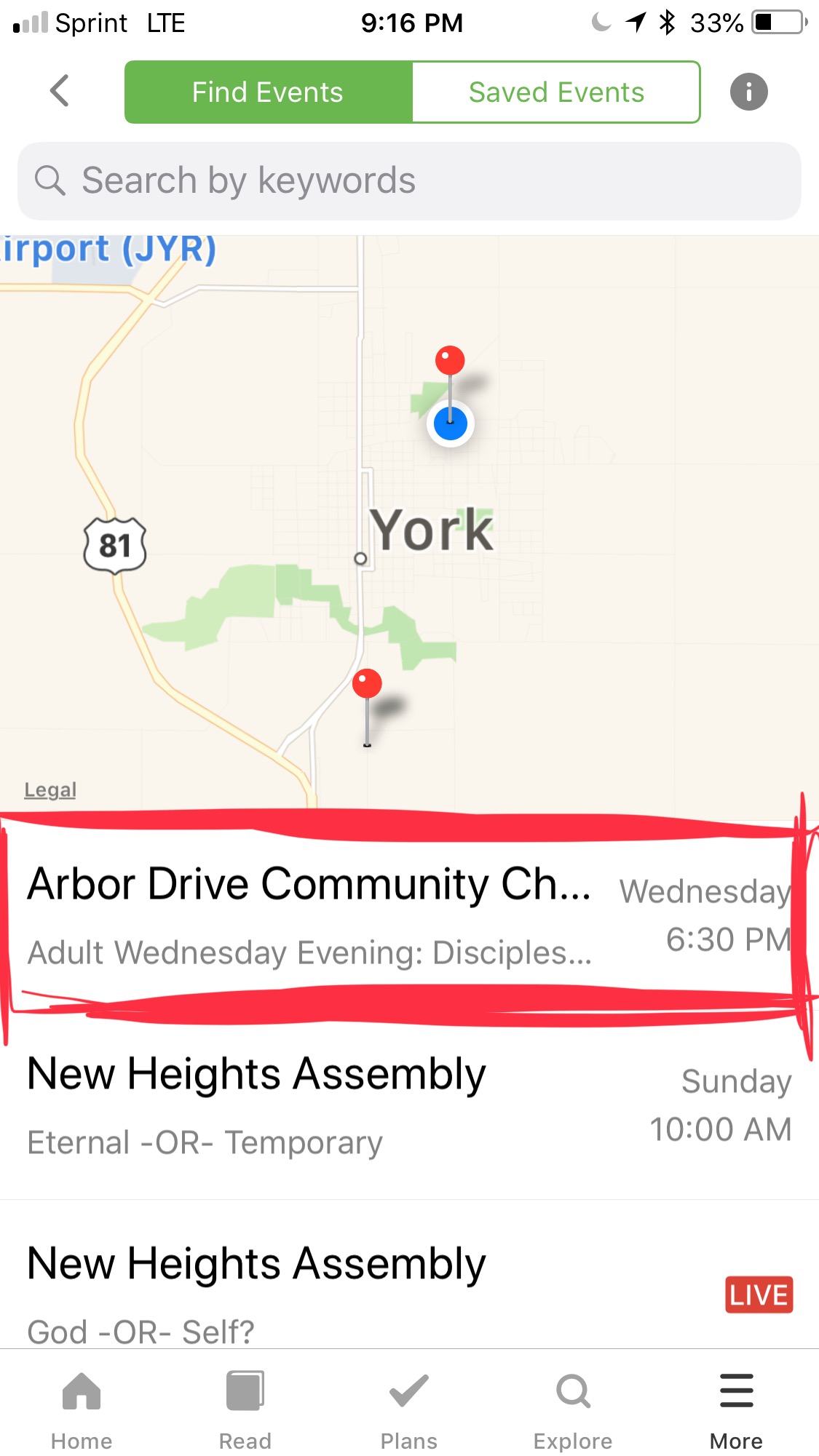 Arbor Drive Community Church
5. Interact with the content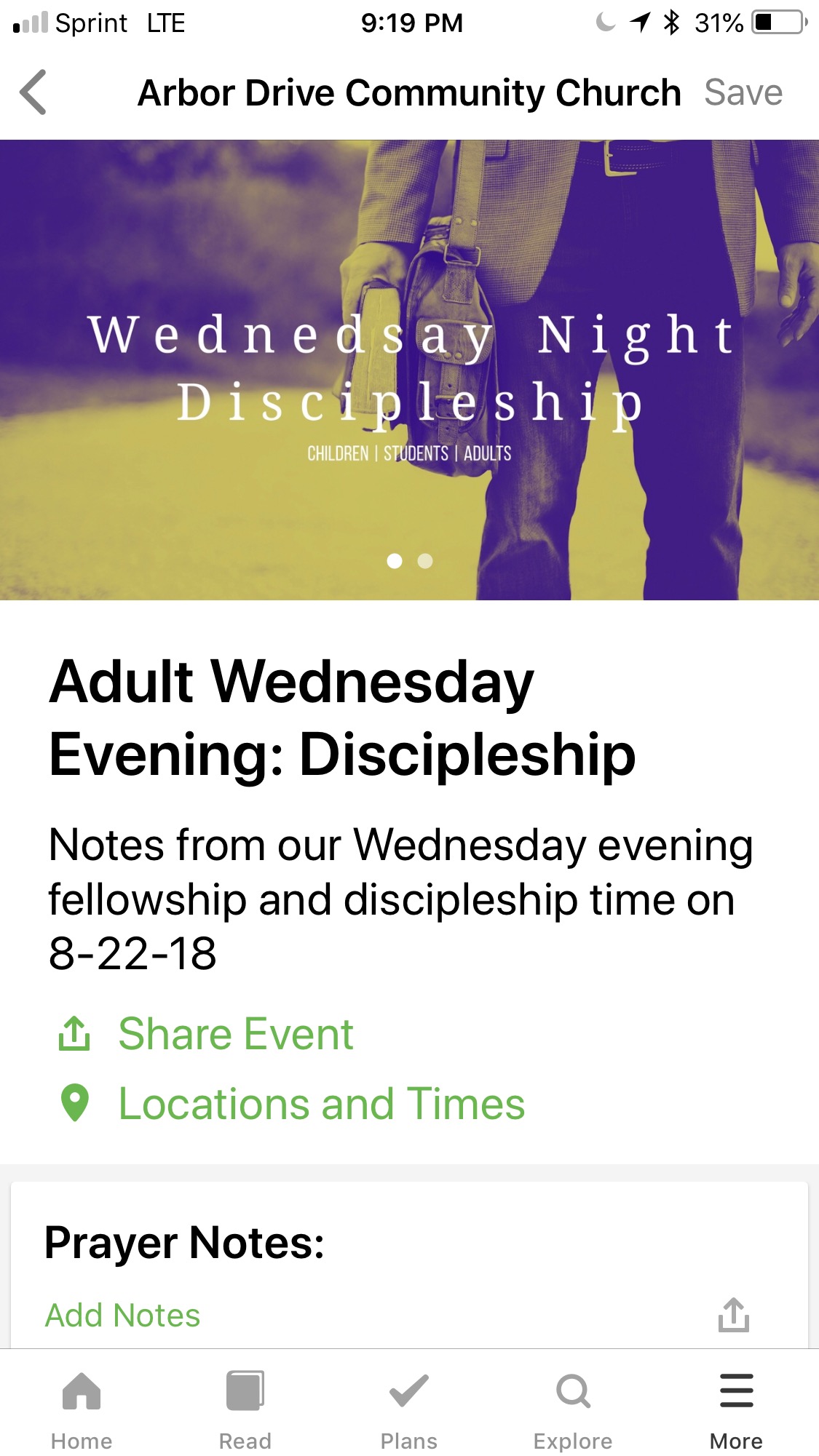 Take prayer notes
See Scripture references
Add notes
Save event
Share event
It's that easy. Within the event you can add prayer notes, see the scriptures that are being referenced, write notes, see lesson notes, see announcements for upcoming events at Arbor Drive. You can also share this event with your friends or use it if you want to go through the content we are going over on Wednesday evenings with a friend who wasn't able to make it, you family throughout the week, review with your spouse, or go through the content with a group as your own tool for discipleship. The ways that this can be used are only limited to your imagination.
NOTE: The next day, the event will be taken down so be sure to access and "save" the event if you want to keep it in your YouVersion profile. Each event will be available 5 days before we gather (so on Friday evening).
Be sure to give us feedback and let us know if this is helpful to you. We hope this blesses you and is useful to you.
In Christ,
Pastor Jon